Discover the real Australia
Wide open spaces, friendly faces and unique places. Come with us on a journey around our great southern land, where you will never cease to be inspired.
TrulyAus acknowledges and respects the Traditional Custodians of the land we live and work on. We recognise and appreciate their deep connection to this land, waters and the broader community.
8 majestic museums and galleries in Tasmania
Visitors can enjoy heritage collections and world-class exhibitions at these fantastic museums and galleries in Tasmania.
Plane-spotting and indulgence at The Branksome
Enjoy quality service, amazing amenities and the best planespotting in all of Sydney at The Branksome Hotel and Residences.
Gwoonwardu Mia: a cultural oasis in the heart of Gascoyne
Gwoonwardu Mia stands as a testament to the rich tapestry of Aboriginal culture that weaves through the Gascoyne region.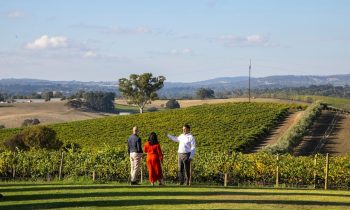 6 incredible day trips from Adelaide for wildlife and wineries
From wildlife to wineries and everything in between, these day trips from Adelaide are guaranteed to delight.
Surf spots and seafood on the Victorian Coast
Grab your surfboard, jump in your car and check out the best places for shredding waves and chowing down along the Victorian coast.
Dine and dance your way through the beautiful city of Goulburn
Goulburn is a small city with lots to offer when it comes to exciting festivals, delicious eats and beautiful bush walks.
TrulyAus Magazine | Read the current issue
Rex.TrulyAus.com partners with TrulyAus magazine for Rex airlines, and is brimming with awesome content on regional, rural and outback Australia. If you're after some extra travel inspiration, make a cuppa, sit back and have a good read of this beauty!